Keturah Dubar: Managing the Art of Love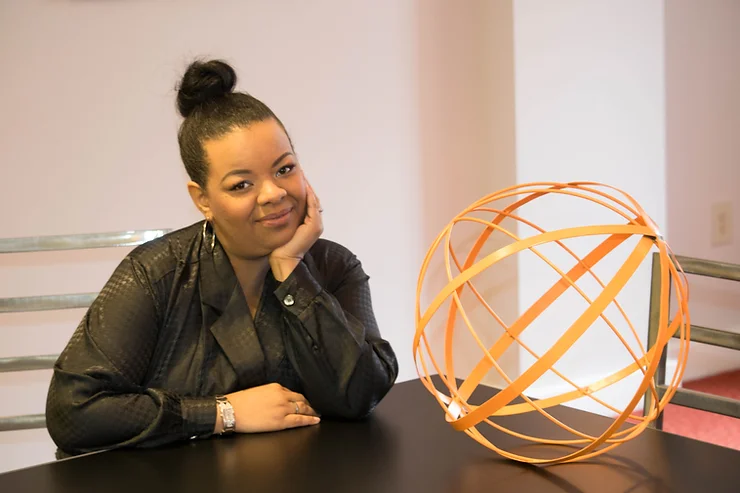 Meet Keturah. For three years, she has been Project Manager at the NIH Training Center, handling the marketing of classes that range from acquisitions, to budget and data, to supervisory skills.
It's a demanding job that requires managerial skill to guide the team's ship with strength and strategy, as well as artistic finesse. Keturah handles both with ease and the deftness of an artist's touch. To market the training center, she creates and designs eye-catching posters and fliers, edits the training center's newsletter, and freshens the agency's website with her thumbprint of style and flair.
But when evening comes and she turns the lights out at the NIH, this marketing artist becomes Grandma Artist, lighting up her grandson Austyn's life with the art only love can create.
"I call him my little old man," Keturah says. "He's energetic and artistic. On the weekends, when he comes over, we draw and color together."
The two don't waste an ounce of their precious weekend time. They have fun learning at kid-centered places like Be With Me Children's Playseum, and often stop by the Dollar Tree to buy inexpensive items that, in their creative hands, morph into works of art.
"We paint photo tiles, decorate cupcakes, make bracelets and necklaces and play with remote-controlled race cars. He's my life. He keeps me going. Now, everything in my life revolves around him."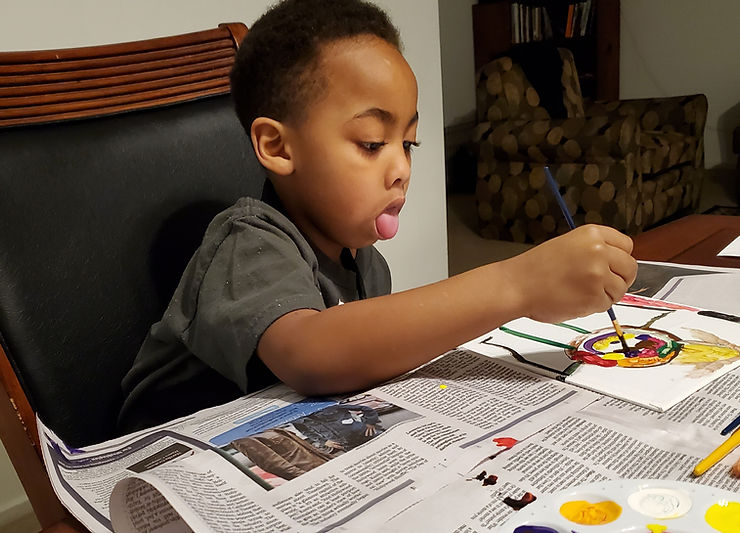 Keturah says her little Picasso likes studying and wins awards in his kindergarten class in behavior, homework, math, shapes and colors, and phonics. Added bonus: he loves shopping and is very stylish.
"I show him this world in new, creative ways. I want to keep him interested in being creative and having a passion for life." She adds, "the creativity that I use with him– I bring to my team to keep work fun. It keeps my creativity flowing."
Some of us are lucky. Keturah sure is. She gets to revel in her creativity at work AND at play.
DSFederal cherishes the bond of family relationships. Thank you Keturah for sharing your immense creativity with us and with Austyn! We are all blessed by the magic of your artistic touch!