Ashish Pagar Produces the Sound of Success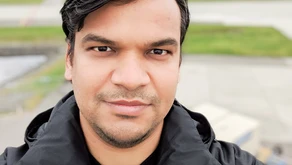 Meet Ashish. For five years, this adept Senior Drupal Developer has maintained and updated Health IT, Gov, Health and Human Services' (HHS) leading website for critical health information. Even before the days of quarantine, Ashish worked from home, keeping one computer screen trained on the website with the other showing the backend coding and data customization he performs in service of the client.
But, each evening, when he shuts the screens down, he tosses a few carrots to Oliver, his faithful Maltese friend, and transforms into a maestro of sound. With his bare hands, and a little help from https://www.parts-express.com/ to gather all the required parts, Ashish builds superior quality speakers from scratch.
He says it's like a recipe. You gather the "ingredients": the capacitors, the resistors and the inductors, the woofers (for the groovy, low sounds), and the tweeters (for the funky, high tones). Then there's the wood, smooth as Saturday night. And of course, the varnish for dazzle and shine.
He began this pastime last year when he decided he wanted to elevate the sound of his favorite songs and movies to theater-quality. "It's cheaper to build your own speakers and you can customize them to fit the décor of your furniture," he says.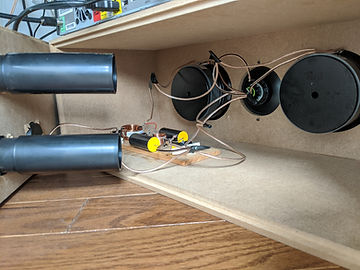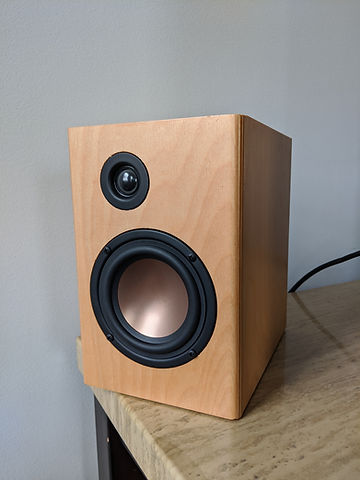 Each speaker takes a couple of days to construct. It's not a noisy undertaking in and of itself. Rather, the soothing sound of sanding and shellacking the wood envelope his workspace, while a cloud of dust encircles his head.
The work is worth it. The screen-shaking explosions and superhero fight scenes of The Avengers, one of his favorite movies, come alive through his speakers. "It sounds like you're sitting in a movie theater. The sound is localized and coming from everywhere. You can feel the explosions. You're immersed in it."
Ashish transfers this same heightened quality to his work for his client. "When I'm building the speaker, I'm the client, doing it for me. Giving myself a great experience. This is what I do for DSFederal customers: give them the best service and the best experience."
DSFederal strives to provide service that rings true to all its clients. Thank you, Ashish, for the robust sound of your work and play!