Bringing Imagination to Life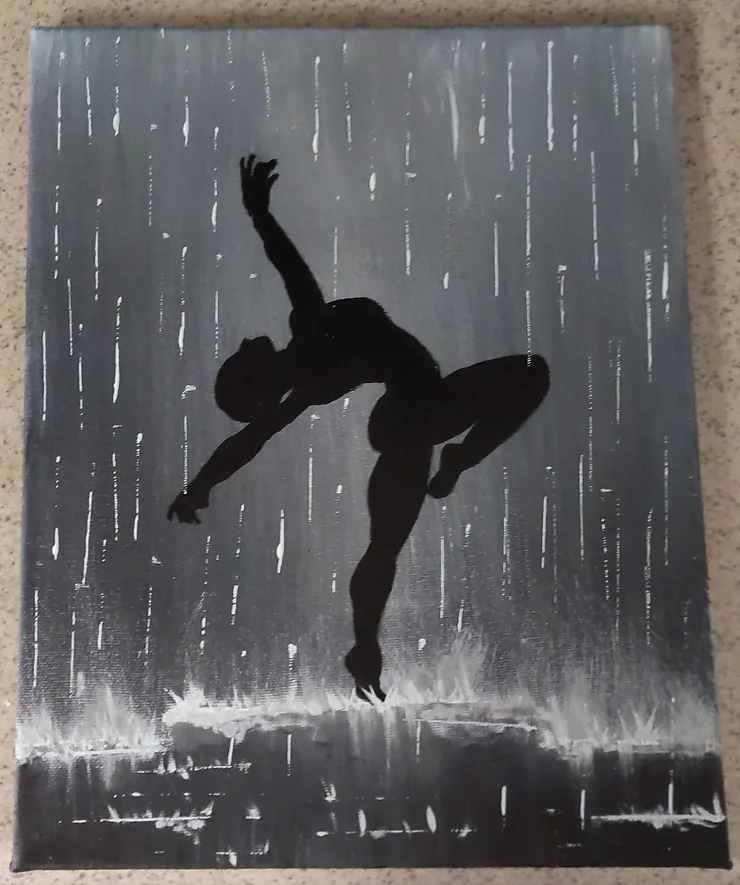 This month, our intern, Justin Zhu interviews Project Manager, Jennifer Phares and writes about her passion for painting.
Looking for a way to let your imagination and creativity be seen for others to enjoy? DSFederal's NIH Center for Scientific Review (CSR) Project Manager, Jennifer Phares, brings her imagination to life in the form of a paintbrush, transforming a blank canvas into a reflection of her soul. Though many of her paintings look like the work of a seasoned artist with years of training, Jennifer is self-taught. Her biggest and only teacher is YouTube!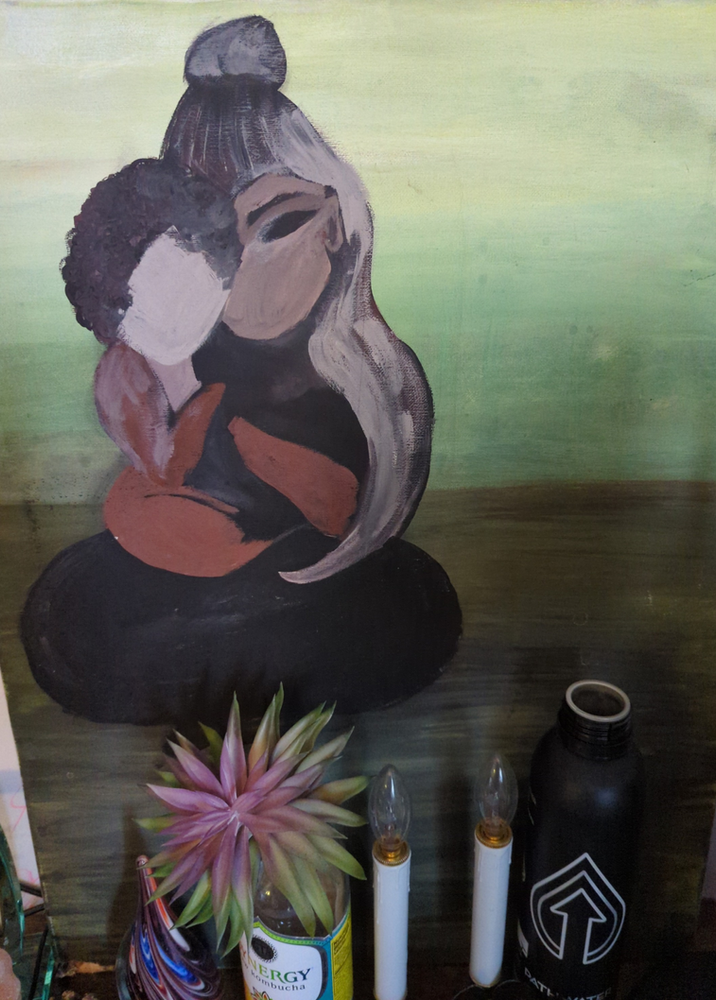 Jennifer's journey started pre-pandemic as a fun activity to spend quality time with her son. Her inspiration for her first painting came after she saw an artist on YouTube create a rock painting. However, Jennifer's painting had not matched the artist's painting in the video and her own vision, leading her to view the artwork as a failure. But from her first painting, there was already something was to be learned. Jennifer remembered what famous painter Bob Ross said about "happy little mistakes" and how art gives creators the "opportunity to take what you thought wasn't good and turn it into something positive." And that is exactly what Jennifer did as she added personal flair with a splash of abstract art to traditional rock paintings.
Jennifer explained that her passion for art comes organically. She gets the most fulfillment from gifting her art to loved ones as an enduring symbol of affection and appreciation. The first gift was when she moved into her new home during the pandemic and wanted to do something unique and special for her husband. As a surprise, she paired her imagination with one of her husband's favorite animals, a wolf. When her husband received the gift, he was in awe at Jennifer's hidden talent and encouraged her to dive deeper into her skills. Jennifer further explains that she has greater motivation to complete the painting when she is doing it as a gift because she's doing it for a purpose greater than herself. At times she would work in long five-hour chunks, like when she painted an ocean for her grandma, which combined elements from different pictures and videos. One day her husband found a cafe selling local artists' work and encouraged Jennifer to partake. Despite the opportunity to profit from her talents, she remembered why she loved painting and realized that it was never for profit but came from an organic spark.
Nonetheless, she continues to paint on her own time as she continues to learn mediums and different kinds of paint, and describes it as an ongoing journey. Throughout her journey, painting has brought her closer to her family and friends, whether it be a mother and daughter painting, water painting with her son, or painting to Bob Ross with her niece. Jennifer explains that even if you do not plan to make painting your hobby, it can still help to clear your mind. Painting has taught her so many lessons, one of which is "building upon a mistake to use it as a lesson," a message that does not only apply to painting.