Leigh Anne Kelley Hosts With a Flair For Fun!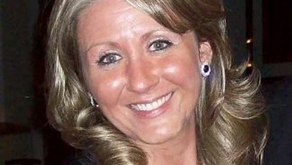 The sounds and smells of family fill the air: little children run through the kitchen then open the patio door to frolic through a huge backyard. The irresistible smell of homemade pasta sauce wafts over the stove. Adults delight in the long-awaited company of one another, and after Happy Birthday is sung, a baby girl nicknamed Lila Bean plops both hands deep into the icing of her first birthday cake.
Meet Senior Recruiter extraordinaire Leigh Anne Kelley. When she's hard at work in the office, you'll find her emailing potential job candidates or on the phone screening for the right fit. But outside of work, her easy rapport is center stage each time she hosts friends and family in her home for festive celebrations.
"There's a huge social element to my role at DSFederal. You have to have a rapport with people and keep in touch with them throughout the process. But I also get to use these skills whenever I'm hosting at home."
For her niece Lila's first birthday party, Leigh pulled out all the stops, making five trips to Sam's Club and Costco to find enough water bottles for her guests and spending hours behind the stove preparing Salmon Pesto, Rigatoni Al forno, Meatballs Bolognese, Sausage Napoli, and Chicken Marsala– leaving only Lila's unicorn rainbow birthday cake to be made by the bakery.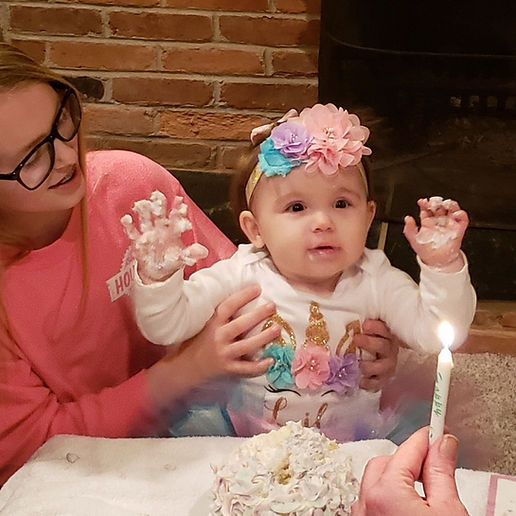 "It's a lot of preparation," she says, "but it's extremely rewarding to see the kids running potato sack and three-legged races and playing the egg crawl relay (where the loser is the one who drops an egg precariously perched on a wooden spoon). At the end of the day, we make sure the children win," Leigh admits.
When the party's over, and the family has gone home, the daunting task of cleaning up begins. Leigh says it takes about a week to do it all. "It's a whole process. I just took the balloons down the other day!"
Her advice for the host-challenged: "Everyone can be a great host– it's just a matter of getting enough rest beforehand to put the work in."
DSFederal is enriched by the people skills Leigh brings to her work behind AND beyond the desk. Thank you Leigh for the community of care you continuously create.