Mei-Ching Chen Has a Saucy Side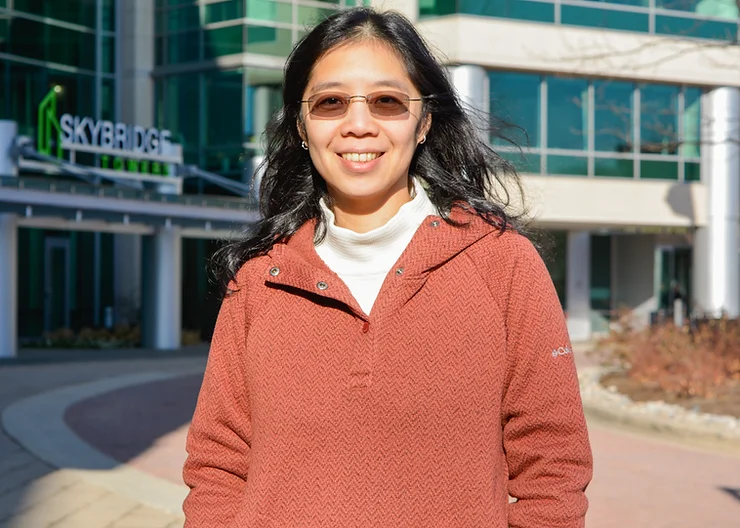 Meet Mei-Ching, Enterprise Process Group (EPG) Director. She keeps an open door policy, inviting colleagues into her office to help solve project problems, ask questions, and improve processes. By night, however, she closes the door to her home and lets her inner chef emerge.
Mei-Ching began cooking for survival when she was about ten years old. Her mom would prep the meal, and she would just push the buttons. In 2006, she came to the States to study for her PhD, moved into her own apartment, and really got cooking!
Her specialty is a sour and spicy Thai seafood salad. First, she gets some fresh shrimp sizzling; then she dices cucumber into Lego-like cubes. Next, she adds onion, cilantro, fish sauce and soy sauce for a splash of acidity. She lays all of this in a rich marinade until the flavors sing, mixes all the ingredients, then graciously serves the dish to friends and family. Sometimes, she shares the salad at company potlucks…if we're lucky.
Not surprisingly, Mei-Ching's 9-year-old daughter Makayla has also found her way to the kitchen, baking brownies, cupcakes and banana muffins for the family.
"Cooking makes me excited and happy. It's nice to feel like I'm taking care of my family and friends," she said.
DSFederal is nourished by Mei-Ching's dishes and her role on the team! We are grateful she has found comfort and joy in the kitchen.