Nathan Hudson, Losing to Win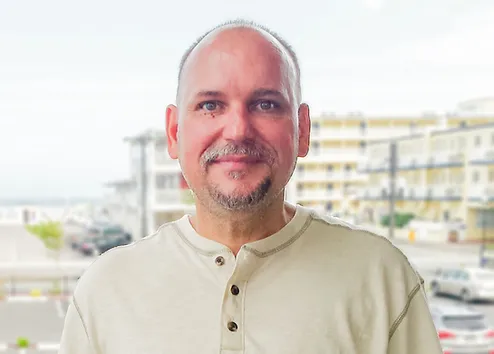 Meet Nathan. His days are spent working diligently to ease knowledge transfer during DSFederal's transition to the new Centers for Medicare and Medicaid Services (CMS) Call Center Connect (C3) contract, but beyond the desk, he works just as determinedly on his health goals.
Nathan lost a whopping 75 pounds during a 10-month period, faithfully following doctor's orders in a weight management program. He says the turning point was when he tipped the scale at 270 pounds, and realized he weighed two times the weight of his son.
On the verge of becoming pre-diabetic, Nathan said he had no energy to enjoy outdoor activities. Now that he's shed the pounds, he said he is able to walk the full length (and back) of the Ocean City Boardwalk, 2.25 miles each way, with his 17-year-old son.
"When the weather gets warmer, I plan to take my son hiking on some of the trails I frequented when I was in college."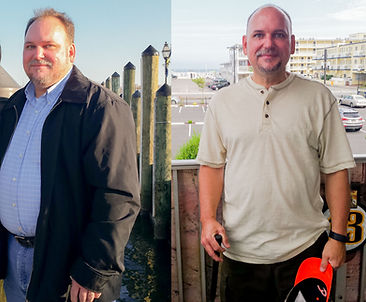 Nathan knows the key to keeping the weight off is exercise and watching portion sizes. He said, "you can't eat like you did when you were 20 if you're not as active as you were when you were 20." He also pays attention to the way things are prepared, preferring grilled foods over fried.
"I've always eaten vegetables and salads, but I make sure they are part of every meal or snack," Nathan said. "I eat one cookie instead of three; three chicken wings instead of 12."
He recently joined a gym and works out 4-5 times a week, stopping by on his way home from work and on weekends. He admits that he had never gone to the gym in the past, and expected to be surrounded by college-level athletes training for the Olympics. He was pleasantly surprised to find people from all age groups and ability levels.
"Don't get me wrong; there are members who look like they are training for a competition, but everyone seems to be trying to achieve a personal goal – just like me."
At DSFederal, we understand the connection between body and mind. We celebrate and applaud Nathan's hard work behind and beyond his desk!