USAMRIID Maintenance Quality Assurance Specialist Rick DeYoung Dives in the Deep Waters of Adventure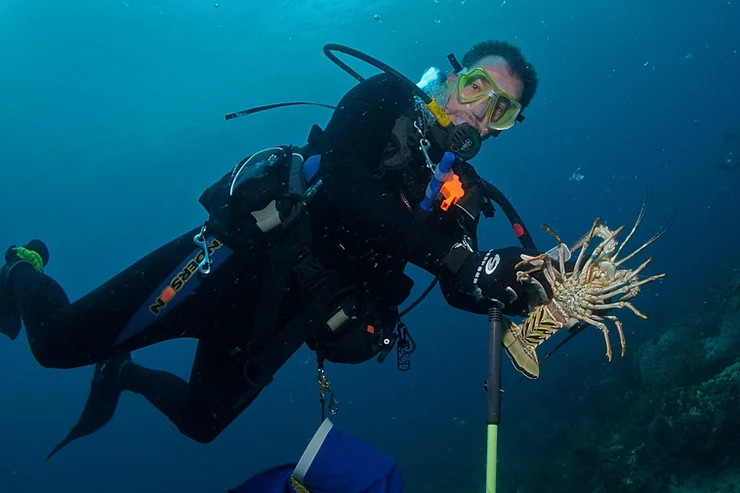 With the rich and varied lives of DSFederal Team members, you just never know what exciting adventures await. For instance: you might never guess that DSFederal's USAMRIID Maintenance Quality Assurance Specialist Rick DeYoung, when he's not overseeing the maintenance documentation and procedures of medical equipment technicians, is an expert scuba diver!
He said it all started when he was eight years old, on a school field trip to the New England Aquarium. He saw the life-size silhouettes of whales on the wall and a scuba diver in the tank, and he thought, "Oh my goodness. Look at that!"
Fast forward to 1991, when he ran across an ad for scuba certification and he decided to go for it. That same year, he earned his diving certificate and since then, he hasn't looked back.
Suiting up is a big production, which includes wearing the buoyancy compensator (the vest which is strapped to the tank), the tank (which contains air and adds it to your vest), the wetsuit, the regulator (attached to the tank, and delivers breathing air to the diver), and the mask and fins.
"You see a whole different life down there, boiled down to eat or be eaten. It's humbling," said Rick. "Everything up here becomes nonsense. So if you're swimming by a shark, it's no problem unless you're its food."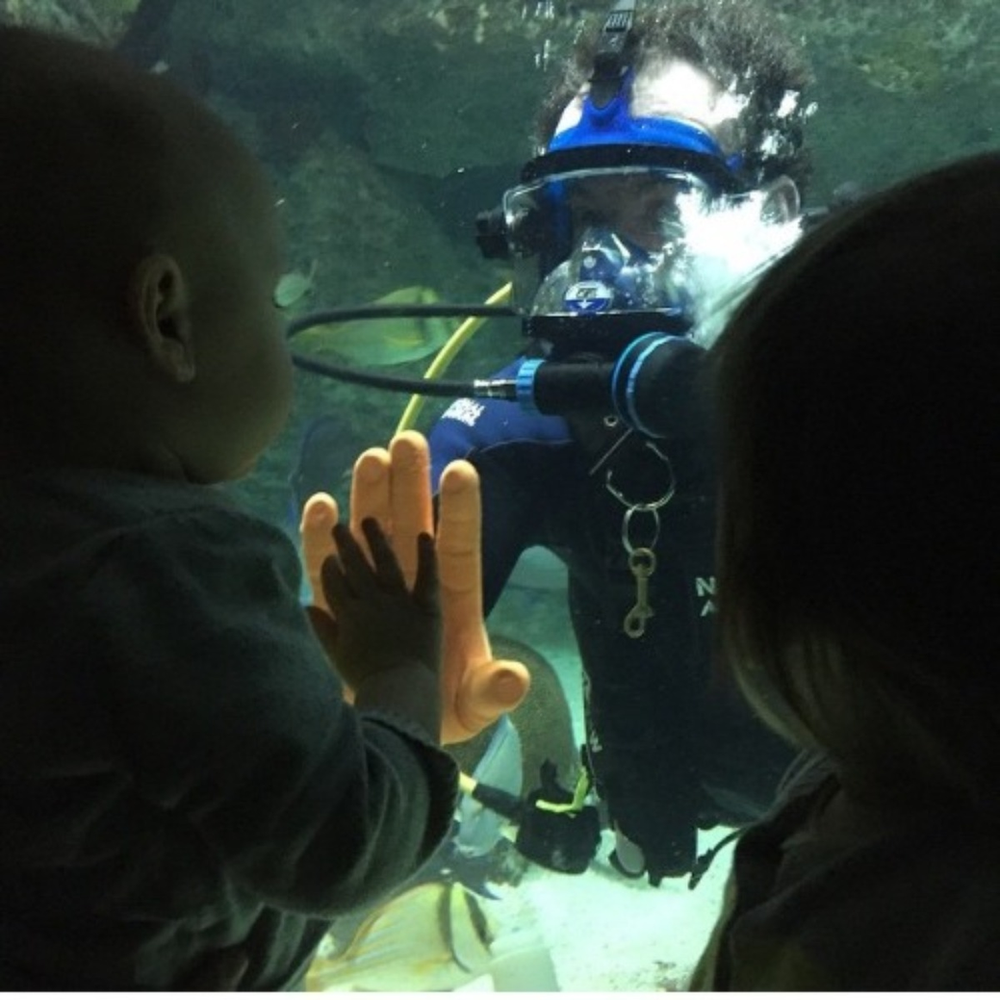 Rick has dived all over the world, submerging himself in the warm waters of Florida, the Fiji Islands, Guam, and the Galapagos Island off the coast of Ecuador, among other exotic bodies of water. Each dive plunges him between sixty to one hundred feet beneath the sea.
"You have to pay attention so you don't get the bends, a painful condition where tiny bubbles can create lots of issues, he said. "You need to rise slowly to prevent that."
His advice to those of us who might see his pastime and quiver in fear? "Explore! Quit using plastic! Volunteer to clean up the beach. Get involved!"