User Experience Specialist Jennice Noh Creates Literary Experiences for Children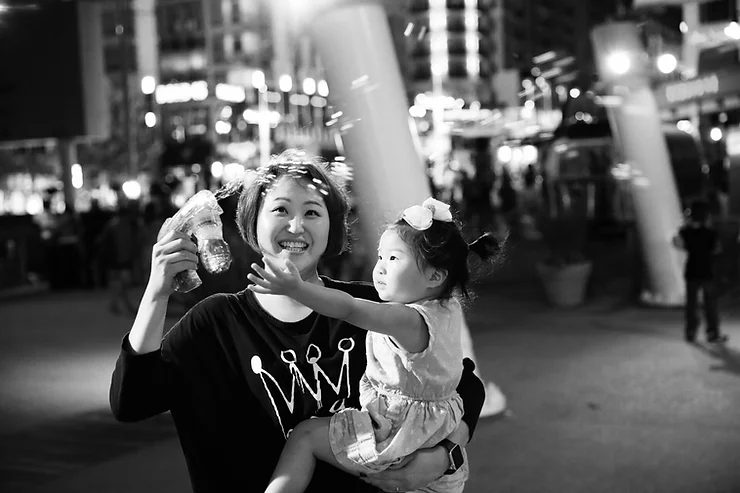 Meet Jennice. A recent member of the DSFederal team, this User Interface (UI)/User Experience (UX) Lead has already made her mark, designing visually superior websites for clients such as the Consumer Product Safety Commission (CPSC) and the National Agricultural Library (NAL). She spends her busy days creating satisfying user experiences, beautifying the face of websites, and making sure that her design elements (typography, shapes, etc.) communicate positive messages that are eye-catching and user-friendly.
When her work day ends and Jennice returns home for kisses from her five-year-old daughter Caitlyn, this highly skilled woman of the web focuses her artistic lens on writing children's books.
Jennice's interest in creating youth literature began when she was studying at the Corcoran College of Art and Design in Washington, D.C. In order to satisfy her degree in Graphic Design, she decided to write a children's book for her thesis. Now that she has her own early reader, she realizes that her earlier book might have been a bit too advanced for little ones, but her heart's desire to write for young readers has never waned.
A lot of research goes into creating books for children, but Jennice has found that her greatest wellspring of ideas comes from her daughter. She says she'll never forget what happened one day when she and Caitlyn were at home and her daughter suddenly said, "There's feelings on the floor. Be careful not to step on them. It will hurt me." Of course Jennice wrote it all down, earmarking the profound words for potential future use in a children's book, or as a subject of her accompanying illustrations. She's still figuring out the details of her to-be children's book, but she's confident there's a goldmine of material buried within everyday moments with her little girl.
Her own journey into the colorful world of literature began when she was a small child growing up in Korea. "When I was young, we weren't rich, but my Dad bought a box of books from a traveling salesperson. My parents fought because my mother didn't want to spend the money, but this started a love of reading in me."
Jennice added, "In high school, I would go to this huge bookstore on weekends and read books all day, all by myself. I entered essay competitions and I'd get prizes."
Jennice has amassed a huge collection of children's books, and she also managed to keep the journal she wrote as a young girl. In terms of putting it all together and figuring out next steps, that road is still under construction: "For now, [writing a children's book] is something I love to do, and hopefully one day I can publish it. Nowadays you can publish your own book through Amazon or some other bookmaking sites that makes it much easier to publish your own material."
DSFederal delights in the spirit of creativity that lives within each of us. Thank you, Jennice, for reminding us that the gifts we bring our children enrich the world.