DSFederal and Taipei Medical University Forge Partnership to Promote Innovation in Data Science Tech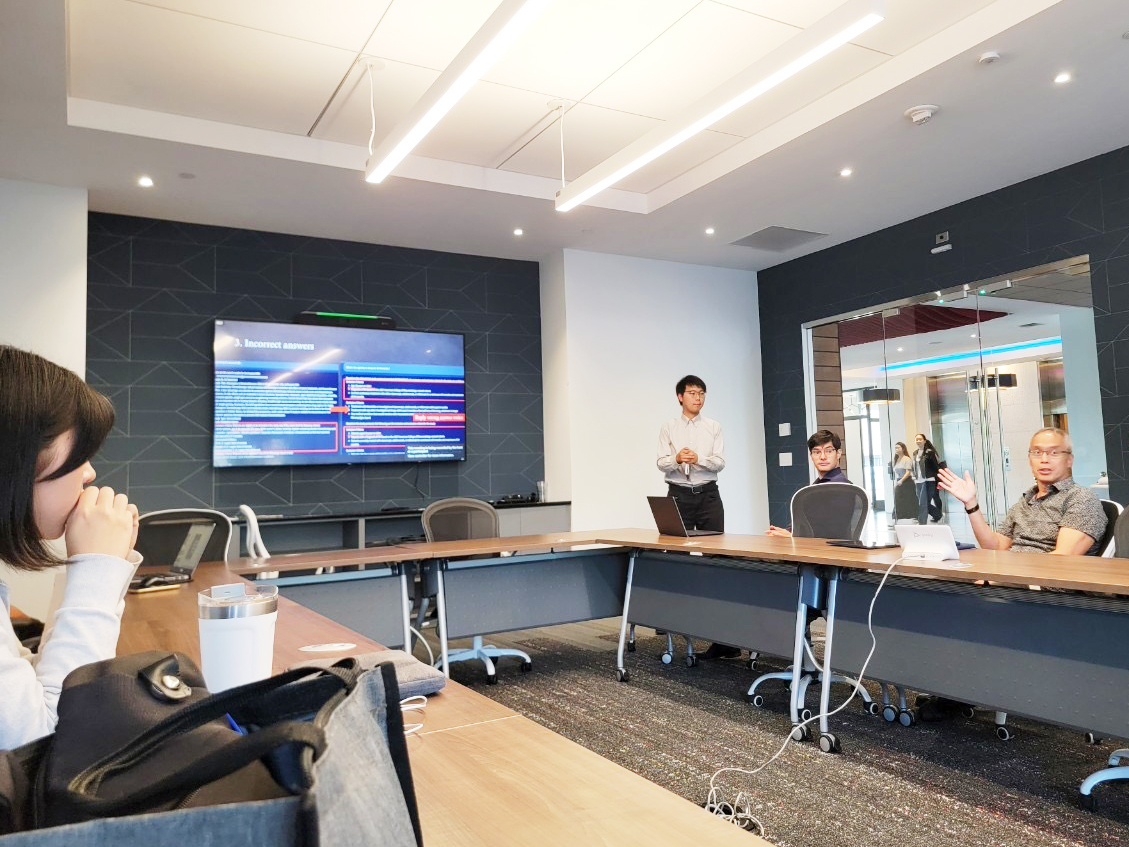 ROCKVILLE, Md., Aug. 22, 2023 — DSFederal, Inc., a government-focused leader in data science and digital solutions, and Taipei Medical University (TMU), a top-ranked biomedical higher education institution, announced the establishment of a Biomedical Informatics Partnership Program (BIPP) to promote innovation, global relationships, and international collaboration. The partnership provides a sustained opportunity for doctoral candidates at TMU's Graduate Institute of Biomedical Informatics (GIBI) to collaborate with their DSFederal counterparts in experimenting with new data science technologies and platforms and conducting innovative data-driven services pilots focused on the healthcare research and life sciences markets.
TMU is home to eleven medical colleges that span from medicine and public health to medical science and technology and biomedical engineering. It is also affiliated with six hospitals in Taiwan including the Taipei Cancer Center and the Taipei Neuroscience Institute.
"We are very excited to partner with DSFederal in fostering this unique student-industry interchange and cooperation," said Dr. Der-Ming Liou, Professor and Director, TMU Graduate Institute of Biomedical Informatics. "This partnership provides opportunities for our Ph.D. candidates to apply their informatics and technology expertise to real challenges experienced throughout the world especially in the health sciences and research field."
"DSFederal is proud to join in this rare opportunity to collaborate with the prestigious TMU and has been hosting the first cohort over the summer through our BIPP," said Sophia Parker, Owner and Chairwoman of DSFederal. "The program has allowed TMU-GIBI students to gain hands-on practical biomedical informatics experience while working alongside American industries. By partnering with the top medical institutions in a country that is a leader in healthcare like Taiwan, we can promote collaborative learning to make the world a healthier and safer place."
"Leveraging the thinking and insights of the brightest minds, wherever they may happen to reside, is key in driving the practical value of data science and services," said Clement Chen, CEO of DSFederal. "Our partnership with TMU is an example of how DSFederal is broadening the aperture through which it will seek to lay hold of innovative advances in tech enabling mission accomplishment for the customers that we serve."