DSFederal Named as a Finalist for Two of SECAF's Prestigious Awards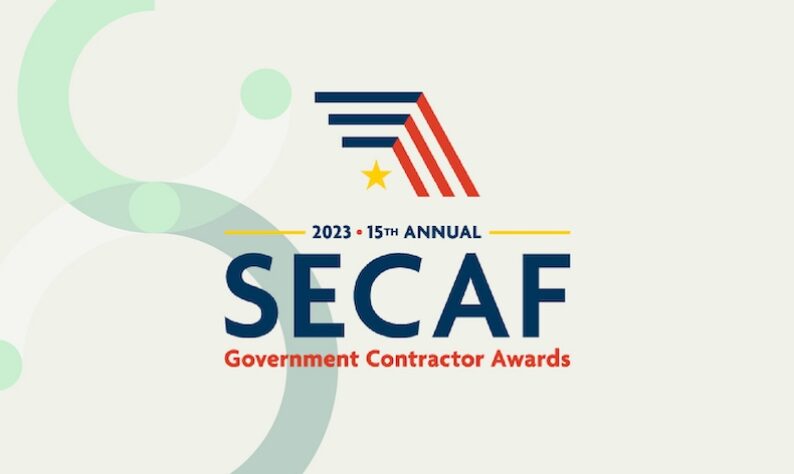 Rockville, MD., May 10, 2023 – DSFederal, Inc., a government focused leader in data science and digital solutions was selected as a finalist for the 15th Annual Small and Emerging Contractors Advisory Forum (SECAF) Awards. These awards honor small and emerging government contractors and the players in the industry that rely on these businesses.
DSFederal was a finalist for the Award of Excellence. The Award of Excellence highlights an organization that represents excellence within their respective community, the government contracting industry, and towards employees.
Under the leadership of Founder and Chairwoman, Sophia Parker, DSFederal has grown into a successful company with 120 employees comprised of 63% minority and 65% female employees. Today, DSFederal is distinguished by its focus on customer service and its ability to "Connect the Dots" between people, technology, and solutions.
"In a world that is increasingly data enabled, being a dot connector is vital. Identifying and optimizing multi-faceted relationships on an international stage will be essential to becoming an impactful industry force in the future. In the next step of DSFederal's transformative journey, we will be at the vanguard of this new universe of possibilities," said Clement Chen, DSFederal's Chief Executive Officer.
Founder and Chairwoman Sophia Parker was also a finalist for the Executive of the Year award. The Executive of the Year commends an individual from the Washington region with extraordinary commitment to his/her company and employees, as well as to the government contracting community as a whole.
Parker was recognized for catalyzing individual and community development locally and worldwide. Her philanthropic brainchild, The DSFederal-IDEA Foundation, has benefited organizations around the world, including Soholat Health Services & Vocational Organization in Kabul, Afghanistan, the Amitofo Care Centre in Malawi, Jusoor for Syrian refugees, and Doctors Without Borders. Meanwhile, closer to home, the DSF-IDEA Foundation Scholarship covers two full-tuition scholarships each year for students in programs at the Universities at Shady Grove (USG) who are facing financial need. As part of the scholarship, DSFederal is also offering internship opportunities to scholarship recipients.
"As an immigrant coming to this country, it is not only my duty to give back to the community but also to create a lasting impact. Investing in education in Montgomery County is good for the county and is also good for the business ecosystem," said Parker.
"The SECAF Awards give us an opportunity to highlight the small and emerging contractors that are succeeding in our market; along with the people, in and out of government, that are driving our market to success," said Mitchell Ross, Principal at Acquisition and Management, LLC, and Chair of the SECAF Board of Directors. "DSFederal exemplifies the successful journey that can result from a commitment to serving the public sector market."
About DSFederal
DSFederal provides transformative technical solutions and strategic support for the Federal Government and for HHS. Our highly specialized data science team, deep public health expertise combined with a broad technology skillset and partnerships with innovative organizations in the private sector help us to connect the dots between data and people, delivering impactful insights with real-life applications.
Our firm is ISO 9001 certified and CMMI Level 3 for service and development, proving our commitment to consistently high-quality standards and ensuring customer satisfaction. Our highly experienced professionals partner with 50+ federal clients across more than 80 projects. Our people are united by one mission – to improve human life through transformative solutions.