DSFederal Renews ISO and CMMI Certifications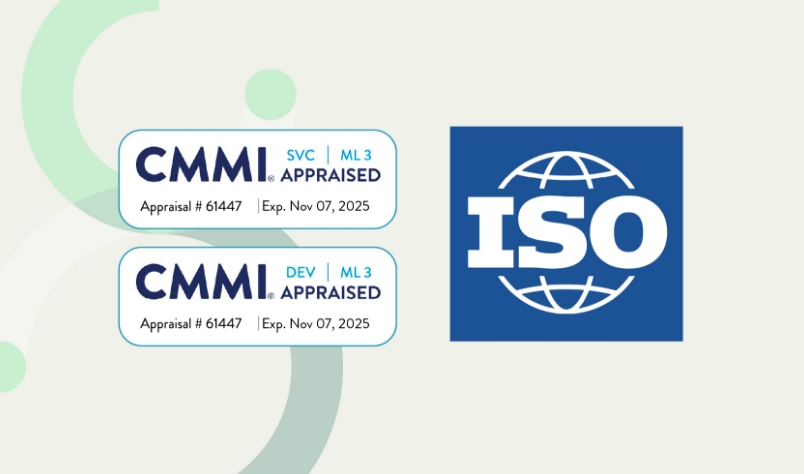 November 2022 – DSFederal recently completed the yearly re-certifications in ISO 9001:2015, ISO 20000-1:2018, and ISO 27001:2013. These certifications are obtained by completing and passing a full audit every three years, with annual re-certification. 
These ISO certifications are an indicator of DSFederal's commitment to the highest standards for a quality management system, service management system, and information security management system.  
This month, DSFederal also completed its CMMI Maturity Level 3 Service (SVC) and Development (DEV) benchmark appraisal that is carried out every three years. Obtaining CMMI Maturity Level 3 certification shows that DSFederal has organization-wide standards that provide guidance across its projects, programs, and portfolios. 
To successfully obtain the certification, DSFederal had to pass an objective evidence review, as well as demonstrate sustained habits and persistence through in-person interviews with key DSFederal employees. The CMMI appraisers found no weaknesses during the appraisal, an impressive and unusual feat! 
According to DSFederal Senior Director for Quality and Compliance, John Haller, who coordinated the CMMI appraisal preparation, these certifications are based on best practices. When we focus on delivering best practices and high-quality service to clients, it is easy for our clients to recognize that we are providing them with the best value. "At the end of the day, solid best practices will help DSFederal keep existing clients and win new business," says Haller.  
Congratulations to our CMMI team – John Haller, John Yu, James Donovan, Esther Wei, and Binquan Wang for their very successful appraisal efforts!