DSFederal Unveils Re-designed Website Highlighted by New Logo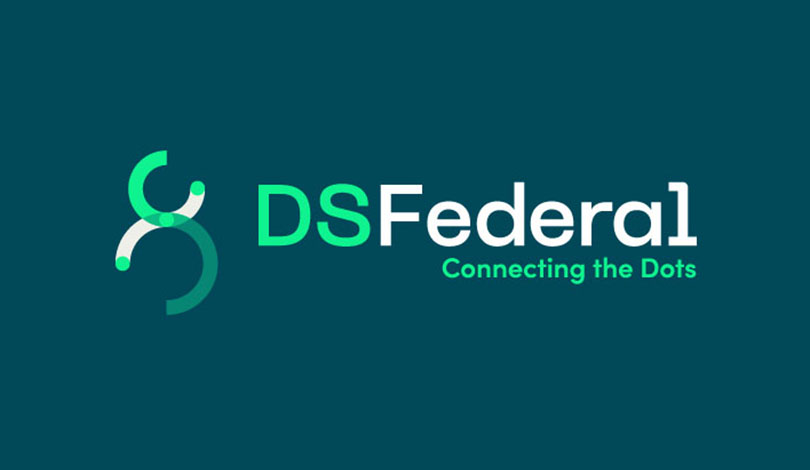 DSFederal has unveiled its new website leveraging a rich turquoise and vibrant green color scheme, thoughtful animations, and an easily navigable user interface. The website's most striking addition is the company's re-designed logo that overlooks every page.
DSFederal has evolved from its modest beginnings to the vibrant small business it is today; Sophia Parker founded this company from just her dining room table with one associate and two laptops. However, she mobilized these resources with a ferocious passion towards changing the world and an adamant refusal to become comfortable. These qualities propelled DSFederal from a modest 8(a) contractor to a bustling small business offering diverse services from information technology and artificial intelligence solutions to program and grants management support.
Now DSFederal is poised to take its next step towards changing the world in making the planet a healthier and better place by expanding beyond just the realm of government contracting. To achieve this transformation, Sophia has tasked Clement Chen, the CEO, to develop DSFederal's journey towards becoming an internationally influential business.
Chen elaborated upon his strategy for this new era of DSFederal, "The company is using its specialization in Data Services and Digital Solutions (DS) to not only differentiate itself in government contracting, but to create synergies with a burgeoning footprint in select commercial and international markets." However, the ultimate goal is not just to grow – it is to become an innovator that connects the dots between people, policies, data, and technology in novel, iterative combinations that allow the company to make an outsized impact on the customers they serve.
Consequently, colors of the new website and design of the new logo signify this vision. The dark turquoise establishes trust and confidence, the greens represent science and life, and the off-white balances the dark tones and represents reliability. The re-designed DSFederal icon is an organic shape inspired by graphs and the number 8 to represent success and prosperity. The dots visually tie together the idea of data points and DSFederal's strength in "Connecting the Dots". The open ended "infinity" loops in the figure 8 symbolize the expansive vista of new opportunities for DSFederal to develop its global aspirations. Chen best summarized its significance when he said, "A closed infinity sign gives one the feeling of a cramped universe. It circles back on itself in a small and constricted sort of way. Instead, our open infinity sign shows that we are not putting any limits on our growth opportunities and are…embracing an open road of possibilities moving forward."
About DSFederal
DSFederal provides transformative technical solutions and strategic support for the Federal Government and for HHS. Our highly specialized data science team, deep public health expertise combined with a broad technology skillset and partnerships with innovative organizations in the private sector help us to connect the dots between data and people, delivering impactful insights with real-life applications.
Our firm is ISO 9001 certified and CMMI Level 3 for service and development, proving our commitment to consistently high-quality standards and ensuring customer satisfaction. Our highly experienced professionals partner with 50+ federal clients across more than 80 projects. Our people are united by one mission – to improve human life through transformative solutions.