DSFederal Expands Leadership with Sr. VP, Operations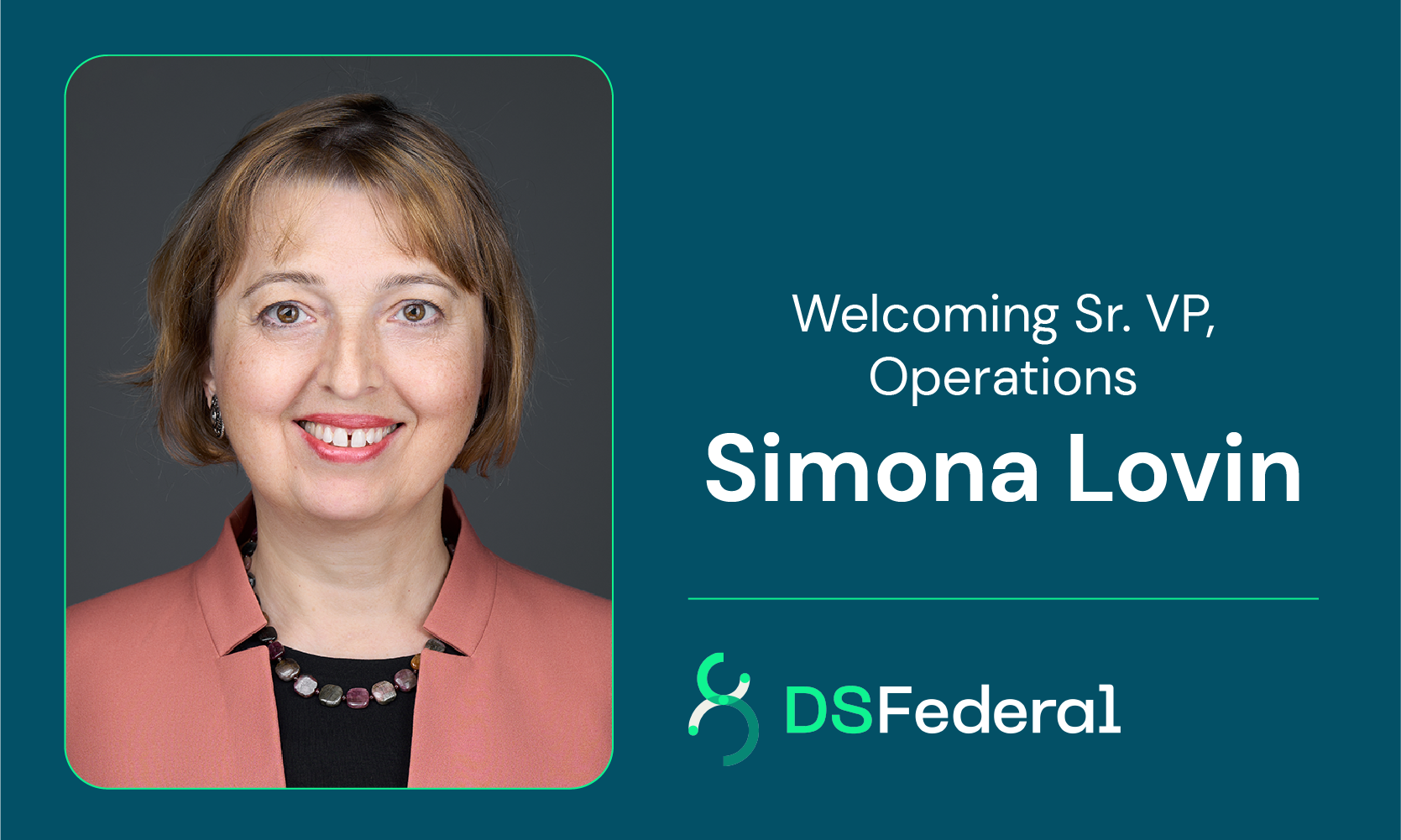 ROCKVILLE, Md., October 05, 2023 – DSFederal, Inc., a government-focused leader in data science and digital solutions announced the appointment of Simona Lovin as its Senior Vice President of Operations. Ms. Lovin will lead the successful delivery of program performance and operations across the entire business portfolio.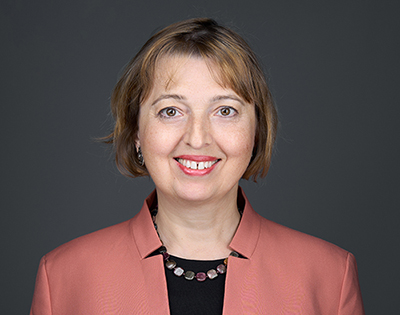 Ms. Lovin has over 25 years of broad and deep experience in business operations, program management, strategic planning, business development and capture, and enterprise architecture. During her most recent tenure as the Director of Operations and Strategic Initiatives at Leidos, she held leadership responsibilities for many programs with the Department of Health and Human Services (HHS), National Institutes of Health (NIH), and Indian Health Services while also supporting life sciences operations. Prior to Leidos, she held executive level and senior management positions at Cognosante, PricewaterhouseCoopers, and General Dynamics Information Technology where she successfully managed a large portfolio of programs and technology enablement initiatives. Ms. Lovin holds a Master of Business Administration from the Heriot-Watt University, the Edinburgh School of Business, and a Master of Science in Computer Science from the Polytechnic Institute of Bucharest, Romania.
"We are thrilled to have Simona support our company's next phase of transformation in driving data enabled innovation and growth," said Clement Chen, Chief Executive Officer of DSFederal. "Mission success on program delivery is foundational to business growth. Simona's distinguished track record and experience in strategy and operations will help ensure that we deliver on our customers' missions," Chen added.
"Our dedicated team here at DSFederal is what powers new possibilities for our customers," said Ms. Lovin. "I look forward to working closely with this talented group to deliver on the promise of technology and innovation in achieving our customers' mission objectives."
Since 2007, DSFederal has been instrumental in supporting federal agencies achieve mission success by harnessing actionable insights from applied information. The company is steadfast in its commitment to delivering the "DS Difference" – a commitment rooted in creating value through data science, data services, and digital solutions to assure delivery success.
For more information about DSFederal, please visit: https://www.dsfederal.com/
About DSFederal
DSFederal provides transformative technical solutions and strategic support for the Federal Government and for HHS. Our highly specialized data science team, deep public health expertise combined with a broad technology skillset and partnerships with innovative organizations in the private sector help us to connect the dots between data and people, delivering impactful insights with real-life applications.
Our firm is ISO 9001 certified and CMMI Level 3 for service and development, proving our commitment to consistently high-quality standards and ensuring customer satisfaction. Our highly experienced professionals partner with 50+ federal clients across more than 80 projects. Our people are united by one mission – to improve human life through transformative solutions.